Visitors' Raves, Recommendations and Reviews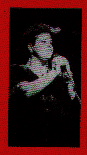 This section of the web site contains raves and recommendations of visitors as to the Phoebe Snow songs they love best or know about from other artists' albums. It reflects the devoted attention to Phoebe Snow's music by many of her fans, who collaborated with me in assembling this information. Phoebe's fans created the content on this site long before users-generated content with blogs and social media made Time Magazine declare "You" the person of the year.
In 2009, Joey Pero released Resonance, a new age album with Phoebe singing the vocals on "Birth." It's an operatic solo for Phoebe. I keep hearing that she's studying opera, so we finally get to hear her making use of her amazing soprano voice in this jazzy number. Resonance is available at CD Baby.
More than one fan who visited this site and offered comment recommended her rendition of "At Last" from the Live at the Beacon New York Rock and Soul Revue compilation from 1991. It's a live cut, and full of energy.
Another mentions "Speak To my Heart" from the Music Speaks Louder Than Words compilation of 1990 as too good to miss.
Highly recommended by another fan is Phoebe's "Merry Christmas, Baby" from the Atlantic record Christmas collection Winter, Fire and Snow.
Fans from near the Tasman Sea recommended the Johnnie Johnson CD "Johnnie Be Back". Phoebe has lead vocals on "Just To Be With You" and "Tossin' and Turnin'".
Thanks to a fan from Norway for informing me about these cuts of Phoebe's: David Sanborn's first album "Sanborn" (Warner Brothers BS 2957 - 1976) where she sings Smile (1976),Garland Jeffrey's album "One-eyed Jack" where she sings Reelin' (1978) and Janis Siegel's album "Experiment in White" where she duets with Janis Siegel on Hammer and Nails (1982).
On Laurie Anderson's Mister Heartbreak (Warner Brothers 25077-2 - 1984) Phoebe sings backup on "KoKoKu".
One visitor urges us to check out Dave Grusin's album "Night Lines" where Phoebe sings the lead on two tracks. One of those tracks is "Somewhere Between Old and New York," a song a lot of readers have asked about. If "Night Lines" is not available at Amazon.com, you might try eBay or some other source of out of print music.
Of the albums Phoebe has provided vocals for other than her own solo efforts, I recommend Avenue Blue's Naked City--great jazz and a nice solo on "Baby I'm Yours." (Sound clip below) Phoebe also adds background vocals to "Spooky" on this album.
Music released in late May, 1997 that several fans have sent in good reviews about is the album by various artists called " Time and Love: The Music of Laura Nyro." Phoebe sings the title song, Time and Love, and adds her own fabulous twist to it.
A visitor (Charles) sent this in. It's so well said, I'm quoting him: "Phoebe duets with Valerie Carter on the latter's latest album - The Way It Is (Union records, 1996). Phoebe appears on a hidden track that listeners can access if they wait at the end of track ten (Whistle Down the Wind). After half a minute or so, a version of That's The Way Of The World starts up. It's wonderful. Phoebe does that brilliant glissando over and over again, going from the bottom of her range, right to the top. It's a great duet, because Valerie's range is very big as well, and both of them really let go."
This fan (Mark) must have the complete Phoebe Snow collection. In addition to everything mentioned above, he also has the following sources of songs by Phoebe as a guest on someone else's album:
Ah...Laine! Denny Laine, Reprise 1974
Still Crazy After All These Years, Paul Simon, Warner Bros. 1975
Bobby McFerrin, Electra 1982
Two Hearts, Dave Mason, MCA 1987
Rude Awakenings Soundtrack, Elektra 1989
The Wizard of Oz in Concert: Dreams Come True, Rhino 1996
Portrait of the Blues, Lou Rawls
Magical Duos, Dave Grusin: song is Somewhere Between Old and New York
Rubaiyat-Electra's 40th Anniversary: song is Get Ourselves Together
There's a jam session between Phoebe Snow, Tracy Nelson, Maria Muldaur, and Bonnie Raitt on Tracy Nelson's album "Move On" on Rounder. Phoebe leads off and gets rave reviews from Tracy Nelson fan Dave.
Ron came for a return visit and had news. He said, "A few months ago I discovered another guest appearance by Phoebe. It is a duet of the song, "Three Little Birds" from the 1994 CD by Gregory Abbott titled "One World". It's very lively with a reggae beat." Thanks, Ron.
Jeb from Alexandria found a Phoebe tune never mentioned before, and we thought we had them all! Here's what he said:
Thought you'd be interested to know that Phoebe does background vocals on a Springsteen tune called "Club Soul City" on the Scene Of The Crime CD by "Killer Joe" Delia.

From the liner notes: "Club Soul City...is a Stax-styled ballad that introduces Haywood Gregory on lead vocal. Haywood does justice to the tune as he sings with strength and conviction. Joining Haywood's intensity is Miss Phoebe Snow whose voice soars with emotion. Phoebe was recording next door and heard what was going down in our studio. She stopped by, was moved by the sounds, and belted out the perfect counterpart to the lead. In one take, thank you very much." It's just one song, and just a background part, but she MAKES that song.

If you're looking for it, it was recorded and released in 1991 by Hard Ticket Entertainment and distributed by BMG Records. Overall, a great disc with lots of fantastic songs.
A Tribute to Muddy Waters: The King of the Blues" with a roster of singers that includes Phoebe Snow is now available. Phoebe sings "Just to be With You." There will also be a video of this concert. In addition to Phoebe there are Keb Mo, Buddy Guy, Koko Taylor and several more outstanding artists. It was recorded at a Kennedy Center Honors event broadcast on public television.
Speaking of songs I never heard of, I got this from Herb:
Don't Sleep With Your Eyes Closed was on the B-side of Down In The Basement I believe, it could have something else but it was something from Rock Away (if I remember correctly) Don't Sleep was hysterical. I worked at Mama's Pizza in Fort Worth for four years while I was in college and I made sure it stayed on the jukebox (they only had 45's back then.) I do remember the lyrics, it was written by Phoebe.
The lyrics were:
Don't sleep with your eyes closed
Or you'll hurt your pretty nose
Don't sleep with you eyes closed
Or you'll walk into a wall.
I walked in my sleep
And I walked on the street (this lyric is the only one I am unsure of)
I fell in a man hole it was deep
I fell in a sewer
I feel so insecure
I had a nice trip last fall.

The whole thig was silly and funny and done to a calypso beat.
Thanks to Herb for that bit of refreshment. I did find a reference to "Don't Sleep with Your Eyes Closed" as the B side of the 45 for "Shakey Ground."
Yes' guitarist Steve Howe honors the music of Bob Dylan on "Portraits of Bob" (Purple Pyramid/Cleopatra), with vocals supplied by Howe's bandmate Jon Anderson, Annie Haslam, Geoff Downes and Phoebe Snow. I don't have any info on what Phoebe sings on this one. Release date July 13, 1999.
Chicago singer/keyboardist Robert Lamm shares the tunes "In My Head" (Mystic Music) with help from the late Carl Wilson, Phoebe Snow and Gerry Beckley (of the group America) in a CD released July 5, 1999. Thanks to Chris for pointing out which duets Phoebe Snow did with Robert Lamm on this album: "The Best Thing" and " Swept Away."
Phoebe has a great version of "Beams of Heaven" on the compilation album Shout, Sister, Shout: A Tribute to Sister Rosetta Tharpe, released in 2003.
Phoebe has a duet with Gary U.S. Bonds on his Back in 20 album, released in 2004.
Also released in 2004, Phoebe has a cut on Demogogue & The Sun Songs by Greg Naughton and The Stark Naked Sole.
Phoebe sings "Chase that Ball" on Tails of the City, a compilation of various artists put together by Murray Weinstock that features all sorts of doggy tunes.
The 1980 CD Hot Spot by Steve Goodman has been remastered and is available. It contains a duet with Phoebe on "Sometimes Love Forgets."
Phoebe fan Everett informed me that Jimmy Salvemini's first album called Roll It has a duet with Phoebe on a tune called "Whether or Not the World Gets Better." This album is not available on amazon or CDBaby, but you might find it on eBay or here.
Diane, a huge fan, found Phoebe singing with Ladysmith Black Mambazo on "People Get Ready" in Cover the World: World Music Versions of Classic Pop Hits.
Doug Webb, who runs a Garland Jeffreys fans site, tells me they have an old concert recording of Garland Jeffreys, including a duet with Phoebe, at Concert Vault.
Amazon.com carries many of the albums mentioned above. If you click the link here, a new window will open which will allow you the see this list of Phoebe's work while searching Amazon.com.
MIchael Young, a Phobe fan with an even better catalog of all Phoebe's work than this one, recently sent me his list of everything Phoebe. He gave me permission to make it available to you as a PDF file. (Thanks, Michael.) Get Michael's list. UPDATE. Here's a newer version of Michael's Phoebe Snow discography. It's also a PDF file. Thanks to Michael for all his work in compiling this information.
Chris found some things that even Michael didn't know about. He found Phoebe on these albums. Thanks to Chris for this info.
RUSS IRWIN "Don't Like The Way You Look At My Love" Track 1 PHOEBE SNOW Backing Vocals (from "Russ Irwin" © 1991 SBK Records CDP-96915)

ALAN ST. JOHN "Letting Go" Track 1
PHOEBE SNOW Additional Musician (Background & Co-Lead Vocals) (from "Sky Daddy" © 1998 J-Bird Records 6 1746 80202-2)
FERRINGTON GUITARS Harper Collins Publishers / Callaway Editions Book with CD "Old Country Rock" Track 10 PHOEBE SNOW Guitar Instrumental (© 1992 DF US 1992 1)
TV Sitings
In April 2006, Phoebe sang Natural Wonder live on the CBS Early Show. She was fabulous! You can see it on the web; just search for Phoebe Snow in the CBS News Videos for the Early Show and you can watch it as many times as you want!
iMix Information
Joy put together a great iMix at iTunes with some of the recommended tunes from readers who send in info for this page. (See the right column of this page.) She was kind enough to give the iMix to me as a gift, so I can now comment on some of the tunes readers recommended. It's a great mix, and I especially love Club Soul City with Heywood Gregory, Ladies' Man with Tracy Nelson and Swept Away with with Robert Lamm.
Kokoku by Laurie Anderson is an experimental piece. The best I can figure from searching for information about Phoebe's part in Kokoku is that her voice was used to make the bird sounds. Information available on Let Down Lullaby by Greg Naughton is very sketchy. Although Phoebe Snow is mentioned in connection with the music, I don't hear her on the song. There are some female voices as backup, but nothing distinctively Phoebe.
The remaining songs in the iMix are a fine representation of Phoebe as both soloist and collaborator and show just how much pizzaz her voice can add to a duet.
These days all the voices
Just sound the same
And so many noises
Driving me insane
And so few choices
On the radio
I'd do anything
Just to hear them play
Some Phoebe Snow.

–Vince Junior's lyrics for Phoebe Snow and Me from the album Heading Home.
Reviews by Phoebe's Fans
Faye flew from Newfoundland to Bergen Community College in New Jersey to see Phoebe in concert. Here's her review.
Jim from San Diego, who is a professional singer himself and has been to six (6!) Phoebe Snow concerts, sent this review-essay-love letter about the September 1998 concert in San Juan Capistrano. Jim has a collection of autographed Phoebe Snow album and CD covers which he offered to share with us. Look, look, look!
Some lucky fans went to hear Phoebe sing in Atlantic City in January, 1998 and one sent in a review so the rest of us could enjoy it, too.
Sheela, a sharp-eyed New York fan of "The Phoebes" sent in a review of Phoebe's appearance on the CBS morning show for April 18, 1998.
Got this review from Rick in May 1998. He went to concert on May 1,1998 in Virginia. Meredith sent in a comment about the same show. Hey, do you two know each other? Brian caught Phoebe in Pawling, NY and send in this review.
Lorraine sent in a review of Phoebe's March 1999 concert at Bergen Community College where she is considered "New Jersey's jewel - Bergen County's pride and joy." Lorraine also caught Phoebe onstage in 2002 and sent along a review of that show! Thanks, Lorraine.
YouTube
Lots of video of Phoebe at You Tube. You can spend hours there.
Fizy
This huge database of music has songs and videos by Phoebe. You have to search on the individual song name.